17 mai 2012
4
17
/

05
/

mai
/

2012
09:44
Wat Thai Dhammaram Waterloo Belgium, Harmony Unity : Sunday : 06.05.2012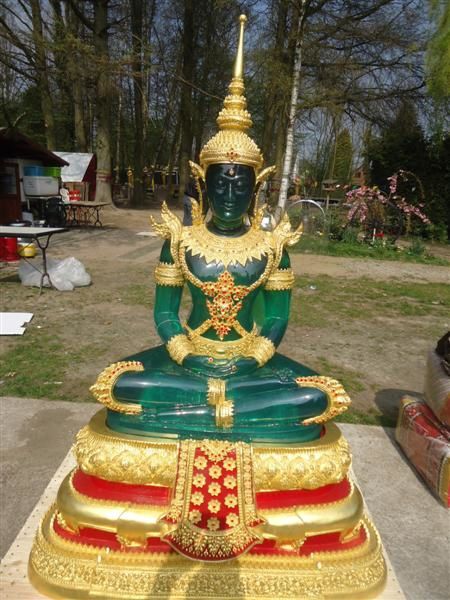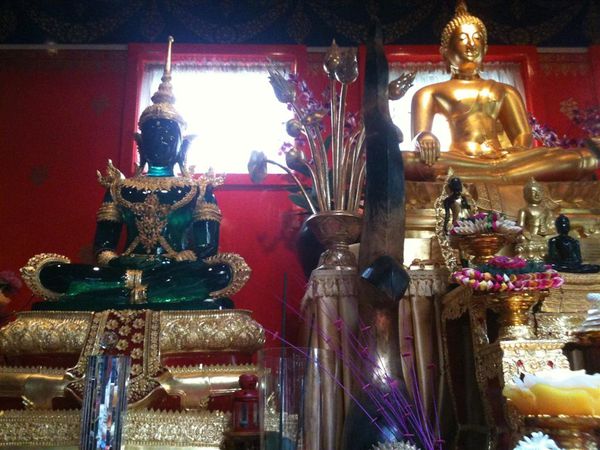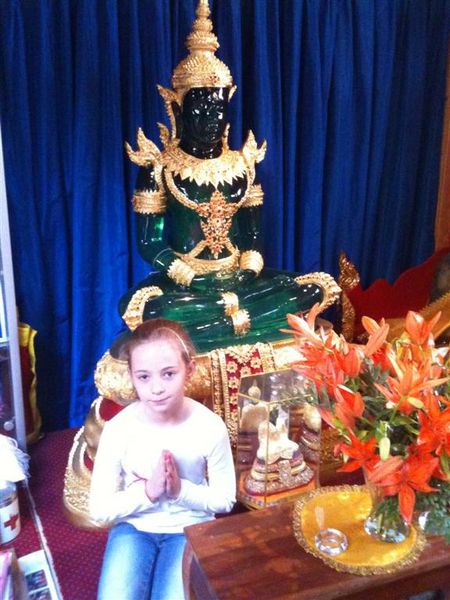 May All Beings Be Happy And Peaceful For Ever !!!!



ขอให้สันติสุขจงสถิตย์มั่นในหัวใจสรรพสัตว์ทุกดวงตลอดไป
อาทิตย์ที่ ๖ พฤษภาคม ๒๕๕๕.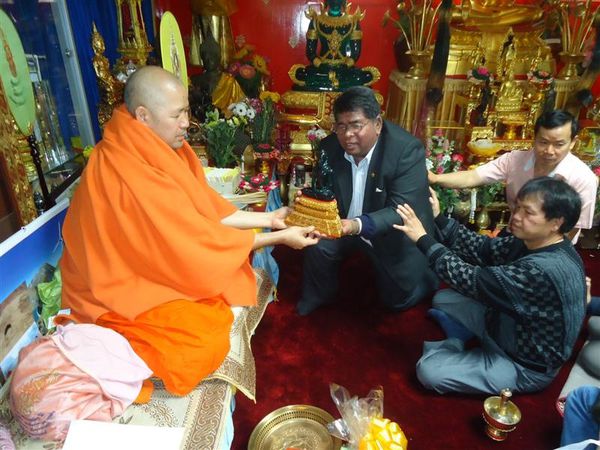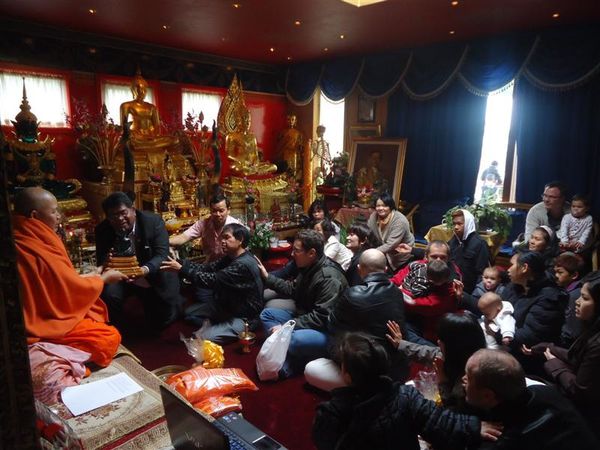 Ô bâtisseur de maison, vous êtes vu,
vous ne construirez plus de maison,
toutes les poutres sont cassées,
votre faîte est brisé,
vers la dissolution (Nibbāna) va mon cœur.
L'extinction de la soif, je l'ai atteinte.
Dhammapada in French 154.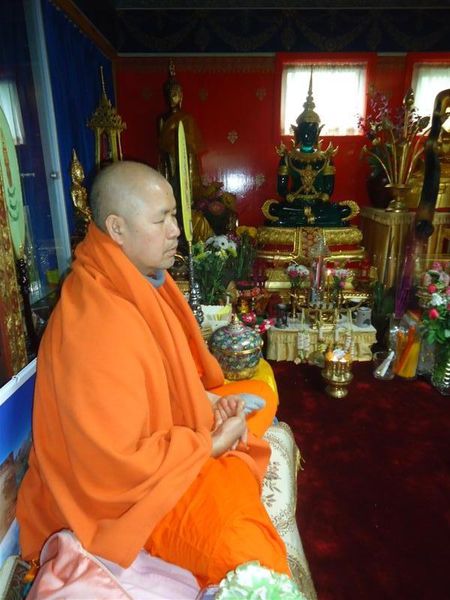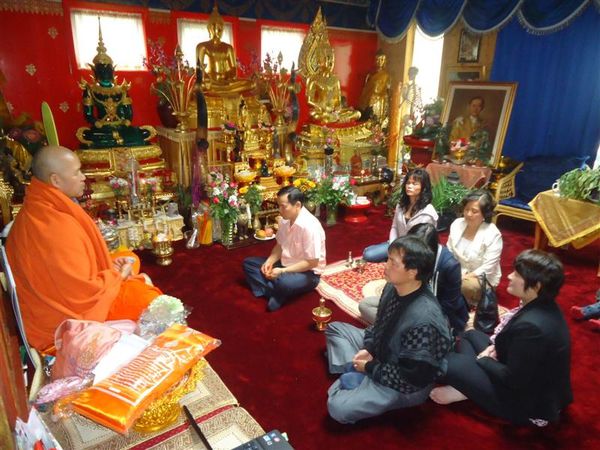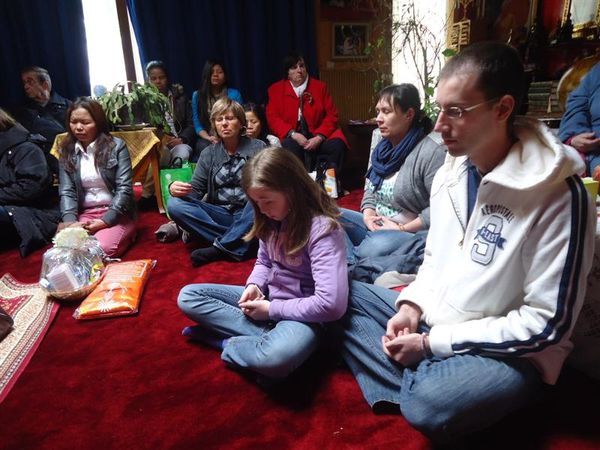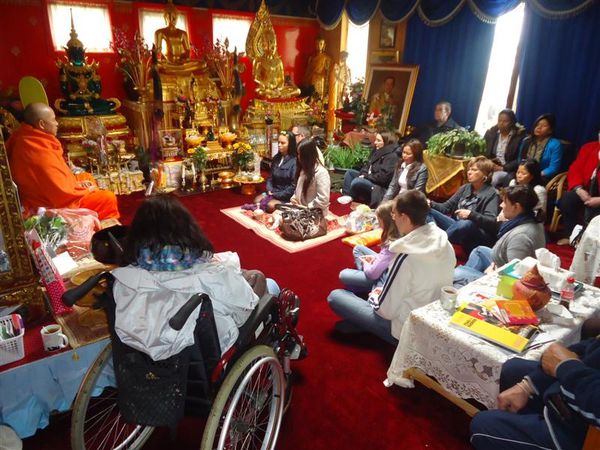 เมื่อไม่พบนายช่างผู้สร้างเรือน
เราได้เวียนว่ายตายเกิด
ในสงสารนับชาติไม่ถ้วน
การเกิดแล้วเกิดอีกเป็นทุกข์
ธรรมบท ๑๕๓.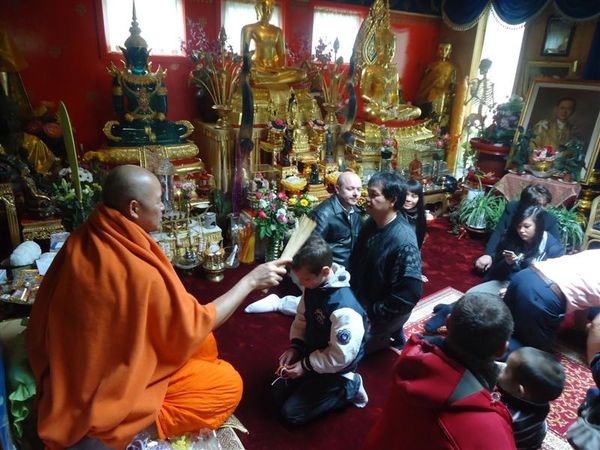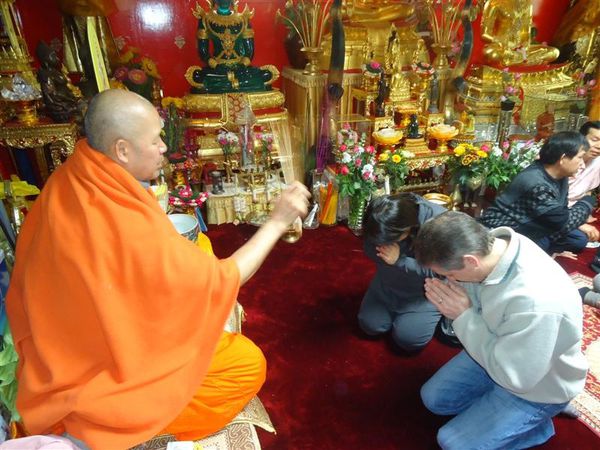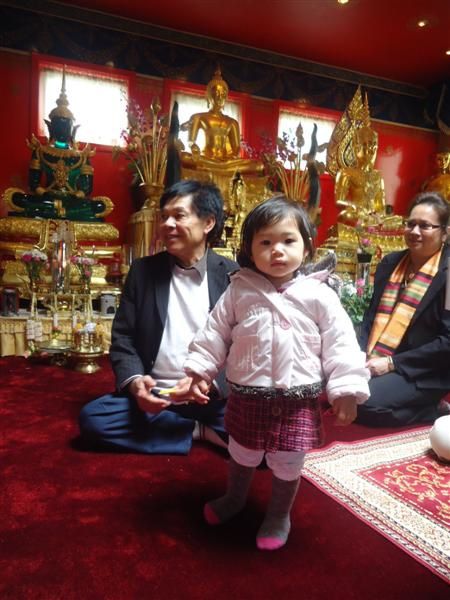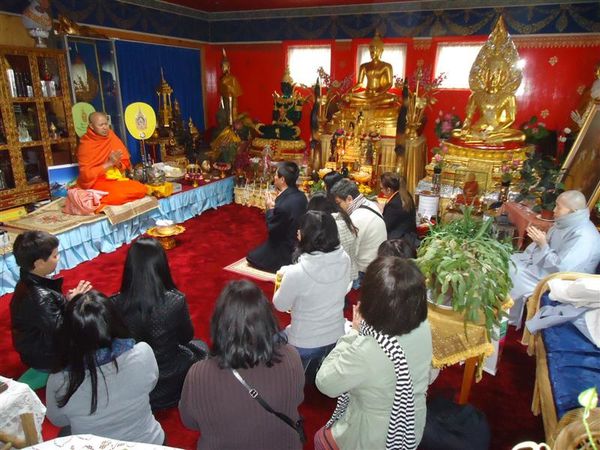 O builder of this house you're seen,
you shall not build a house again,
all your beams have given away,
rafters of the ridge decayed,
mind to the unconditioned gone,
exhaustion of craving has it reached.
Explanation: Verses 153 and 154 were spoken
by the Buddha immediately after his enlightenment
under the Bodhi tree, and at a later time was recited
to Venerable Ananda in an answer to a question).
Dhammapada in English 154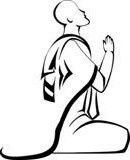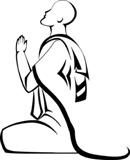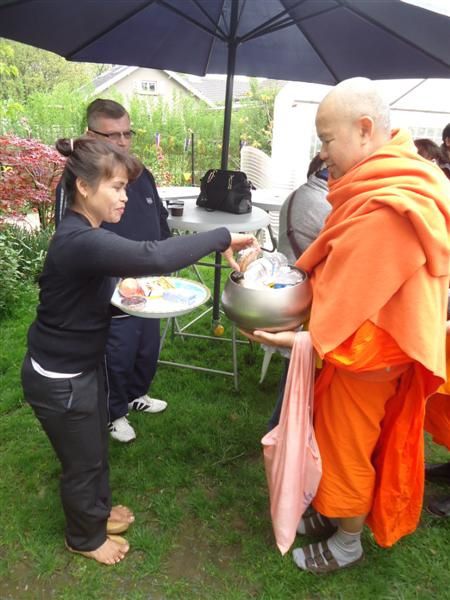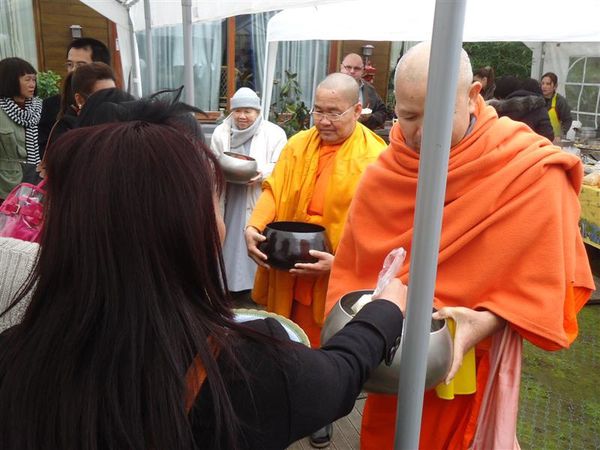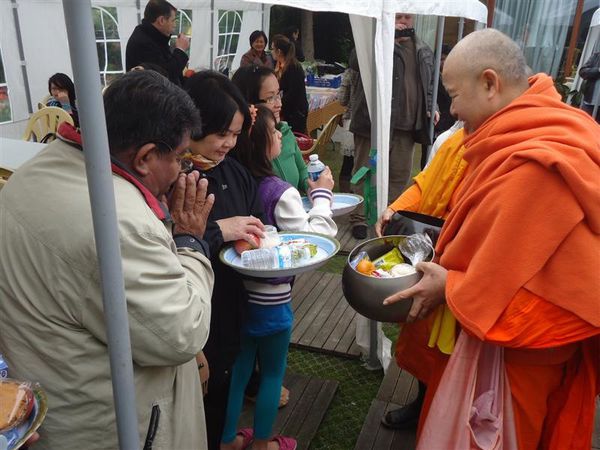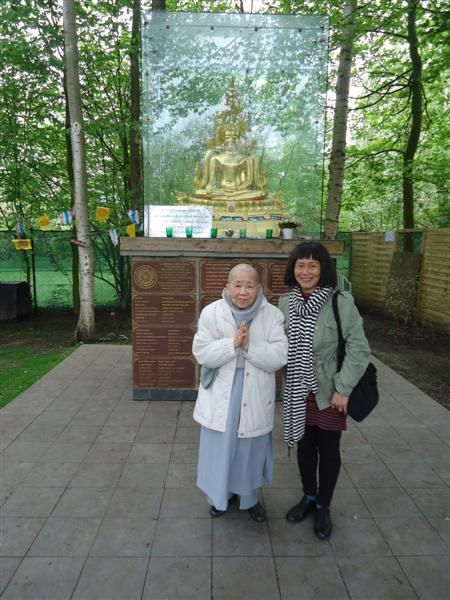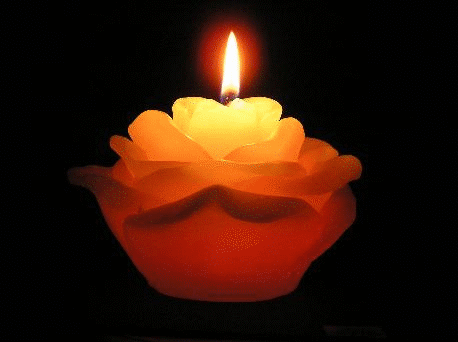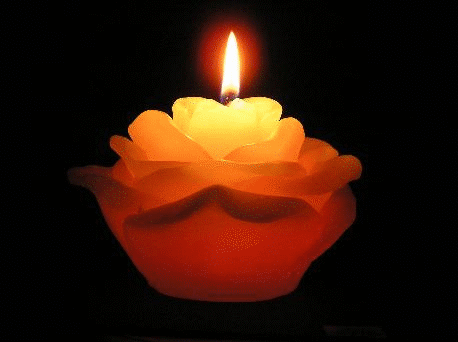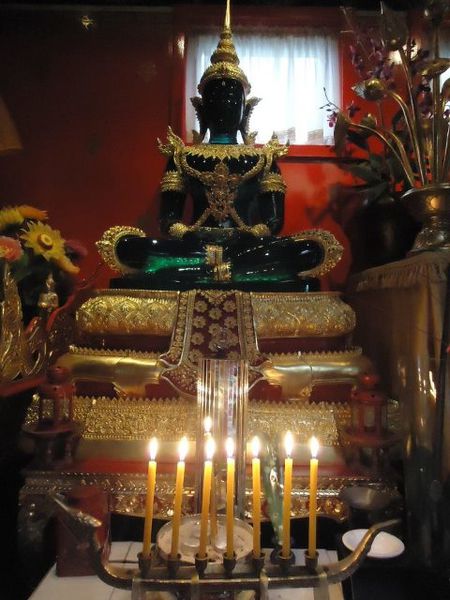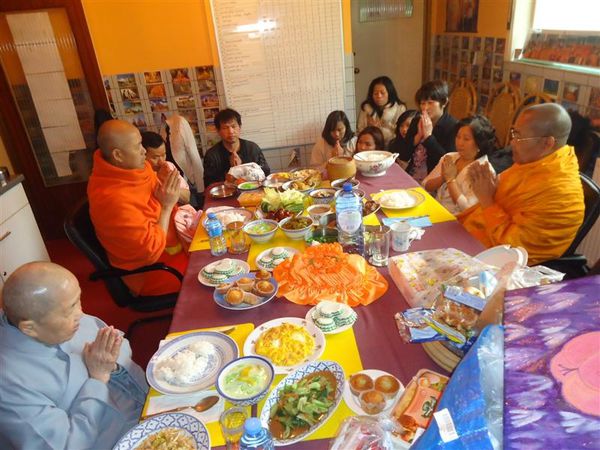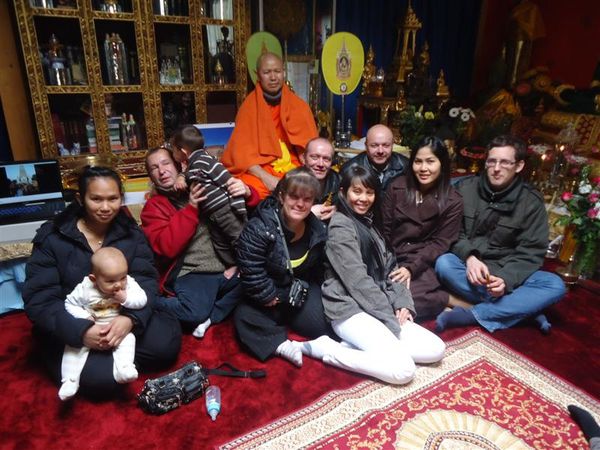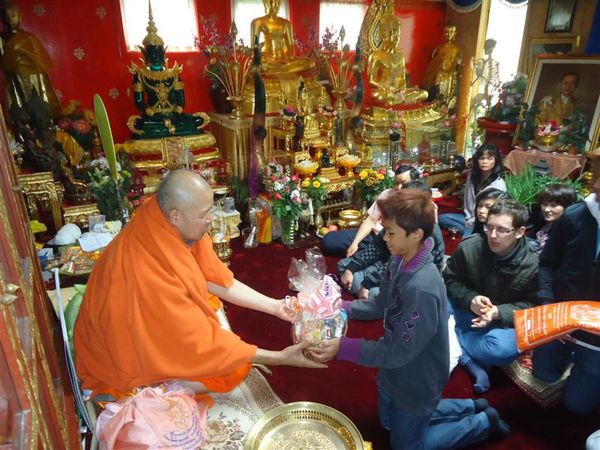 Maar nu heb ik je gezien, O maker van dit huis!
Je zal niet nogmaals je huis voor me bouwen:
Al je spanten zijn gebroken,
En je nokbalk is versplinterd.
De geest heeft het Ongevormde bereikt,
En is tot het einde der begeerte gekomen.
Dhammapada in Dutch 154.